125,000
Average Unique Visitors Monthly
270,000
Average Monthly Page Views
The more than 125,000 building owners, VPs, directors, managers, maintenance engineers and other facility professionals who come to FacilitiesNet.com are looking for products, services and information that can help them maximize the performance of their buildings. The rich content on the site, coupled with high user engagement and contextual advertising positions, creates the perfect environment for your branding message or call to action.
Highlights in 2016:
New Ad Formats to Provide Expanded Messaging
Contextually Targeted Display Ads
Mobile-Targeted Advertising
New Cost Per Thousand Rates
"I look at FacilitiesNet all the time… [for] valuable information covering just about every aspect of facility management. It makes me feel like I'm completely equipped to help my clients make cost-effective improvements."
Christopher Wade
National Technical Services Program Manager, Critical Environments
Newmark Grubb Knight Frank

Meet the Buyers
Precision marketing is all about knowing your audience.
Get to know your future customers…
With FacilitiesNet, your marketing will reach and influence thousands of facilities management buyers including:
Facilities Manager, adidas
Director Of Facilties, Apple
Manager - Facility Strategy & Process, Chrysler LLC
Facility Manager, Ebay Enterprise
Facility Manager, ExxonMobil
Facilities Operations Manager, Facebook
Facility Director, Johnson Control
VP, JP Morgan Chase
Director Of Facilities Sys, Loyola University
Director Of Engineer, Marriott Hotels
Director Of Maintenance, Mayo Clinic Health Sys
Facility Manager, Michigan State University
Manager Building Services, Pfizer
Director Of Facilities, Philadelphia Eagles
Facilities Ops Manager, Starbucks Coffee Company
Facility Operations Manager, Target Corporation
Director Of Operations, Time Warner Inc.
Facility Operations Manager, Toyota Motor Sales USA
Director Of Facilities, Under Armour
Facilities Maintenance Manager, Dollar General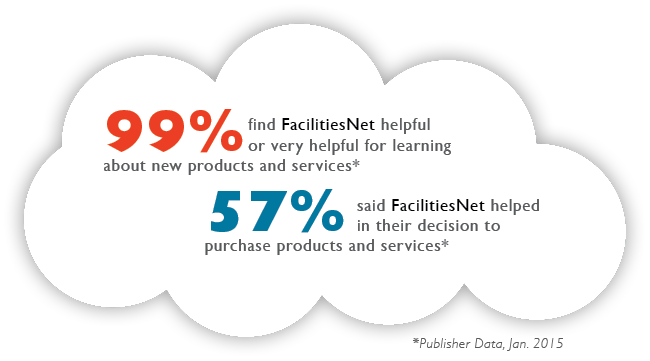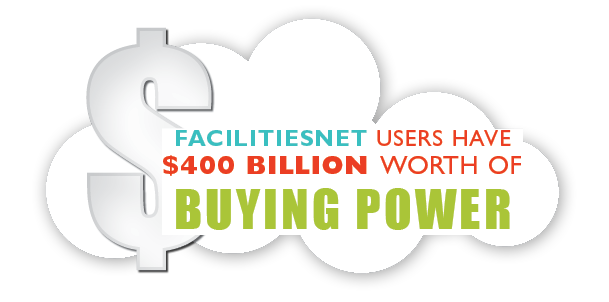 FACILITIESNET CONTENT
IS BUILT ON A SOLID FOUNDATION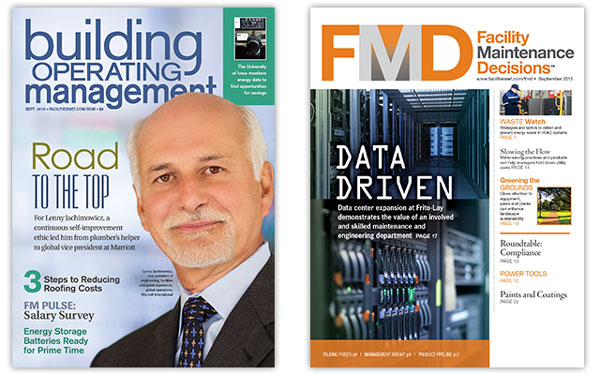 As the digital home for readers of Building Operating Management and Facility Maintenance Decisions, FacilitiesNet.com combines multiple information streams into one essential resource. Its foundation is the market-leading content of those two magazines and a whole lot more. It provides the solutions, insight and information that facility executives need to operate their buildings at peak efficiency.
FacilitiesNet.com has become an essential resource for thousands of high-level industry professionals at every building type within the facilities market. These critical decision makers rely on FacilitiesNet. com to help them ensure efficient building operations, optimum occupant safety, comfort and productivity.
FacilitiesNet.com Content Categories

Request Rates