Advertise to Facilities Management Executives
Website Advertising

FacilitiesNet.com is the FM world's leading source for industry-specific content and the first (and often last) stop for FMs who are researching, specificying or planning upcoming projects. The traffic that FacilitiesNet.com generates allows you to target ads to the FMs you want to reach, no matter what area of the site they're visiting. Run-of-Site (ROS) advertising on FacilitiesNet.com is intrinsically targeted to the buyers you want to reach.

To take it to the next level, FacilitiesNet.com offers the opportunity for you to place your ad contextually and hyper-target your campaign -- you ad appears on content directly related to your product or service. FMs researching specific technologies are highly engaged and receptive to your message, and are likely to be primed to purchase your product in the near future. Advertise in one of FacilitiesNet.com's contextually targeted areas and watch your ROI skyrocket.
125,000
Average Unique Visitors Monthly
270,000
Average Page Views Monthy
PRINT
Run of Site Advertising
FacilitiesNet Run of Site Advertising targets facility professionals while they are on a trusted website that relates to their profession and to the products being sold. It is the combination of those things that makes having an ad on the FacilitiesNet website a critical place for brands who want to generate sales in this marketplace.
Contextually Targeted Advertising
Our Contextual Advertising on FacilitiesNet allows advertisers to target their ads not only to facilities professionals but also directly to the pages on the site that relate to a specific topic the user is currently engaged with. This double targeting allows advertisers to reach a specific audience and at the same time make an impression on the user at the exact moment they are engaging with content which relates to the advertiser's message. Getting in front of users at the moment of engagement within a relevant and trusted context is incredibly valuable.
FacilitiesNet.com Contextual Targeting Opportunities
Advertising options include leaderboard and image ads.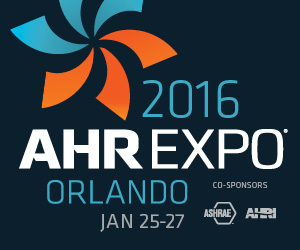 To select a specific ad position talk to your sales representative.
View ad locations on FacilitiesNet.com
PRINT
FacilitiesNet Expanding Leaderbutton
The expanding leaderbutton ad is two ads in one. A leaderbutton ad receives above-the-fold prominence and includes the words "See More," which encourages interaction with the visitor. Mousing over those words causes the ad to expand, allowing you to further articulate your message.
View ad locations on FacilitiesNet.com
Expandable Leaderbutton Sample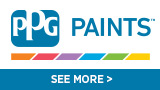 PRINT
Splash or Floorboard (Interstitial) Ad
Make a big impression with one of these take over ads. The FacilitiesNet Splash and Floorboard ad opportunities are high-visibility way for you to promote your brand. Your ad will repeatedly welcome visitors to the site and leave a lasting impression.





View a sample Splash Ad
View a sample Floorboard Ad
PRINT
FacilitiesNet Video Ad
Is there anything video can't do? Video ads drive results. Bring more prospects to your website, create awareness and increase sales by having your existing video featured on FacilitiesNet.
Video Ad Features:
Can be placed in any of the FacilitiesNet image ad areas

Tracking includes the number of ad impressions, the clicks for those starting video and the number of clicks for those going to your Website

You determine the text for the link below the video

Rate: 25% premium added to regular image ad rates
Sample Video Ad
Print
Mobile-Targeted Ads
Want to go mobile?
Now you can with the FacilitiesNet Mobile Site Ads!

Take advantage now and gain exposure to on-the-go FMs monthly. As an advertiser on FacilitiesNet Mobile, your ad will be displayed on every visit to FacilitiesNet from a mobile device – use your ad to build brand awareness and increase web traffic with no competitive ads in sight!
As the web moves towards mobile-friendly websites, position yourself on the cutting edge of technology with FacilitiesNet Mobile. Whether visitors come from search or email, direct or referral, your ad will be front and center for the duration of these high-value visits. You will receive reports detailing interaction with your ad in terms of monthly impressions and clicks.
PRINT
Cross-Web Targeting
Own the Web with MaxPack on FacilitiesNet.com
Make 400,000, 600,000, or 800,000 impressions guaranteed within 30–60 days of posting!
Want to get your ad in front of facility managers?
Advertise on FacilitiesNet.com by purchasing an ad program
Add MaxPack to reach FN visitors on thousands of additional websites
Your ads will be seen on hundreds of major websites including:



Click here for more information
Contact your sales rep
PRINT
Native Advertising
What is Native Advertising
Native advertising is an opportunity for brands to place their own educational, high-quality content in the FacilitiesNet.com content well. Native ads give marketers the ability to have a more in-depth, educational experience with readers resulting in higher engagement and more time spent consuming the advertiser's message resulting in a stronger and more powerful brand impression. Native ads by their nature are specifically educational and informative to the reader. These ads are a great way for you to leverage your investment in whitepapers and other existing content, or a great opportunity for you to have new, high-quality targeted content developed by our team of in-house industry experts.
When to use Native Advertising
If your objectives include:
delivering an in-depth educational message to potential customers;
identifying your brand as a resource for high-quality educational content;
positioning your brand as a solutions provider for the challenges readers face;
establishing a high level of brand trust with your target audience;
creating a lasting brand impression.

Request Rates