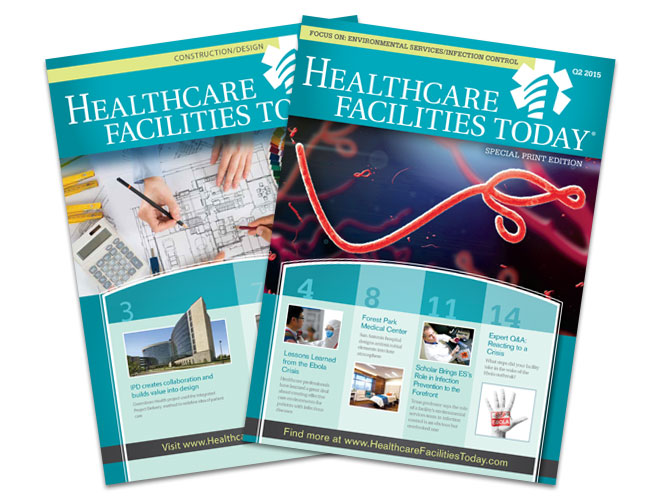 Advertising to Healthcare-Buildings-Management Professionals
PRINT
PRINT
Print Supplements
While HealthcareFacilitiesToday.com averages more than 15,000 unique visitors per month, its print supplements extend your reach to the qualified circulation files of Building Operating Management and Facility Maintenance Decisions' executive building ownership, facilities management and maintenance/engineering decision makers in the healthcare sector. Twice a year in 2016, place your ad among highly targeted content going to more than 24,000 healthcare facility executives.
Reach a total print circulation of 24,700
Plus, a virtual edition of the supplement is made available to 25,000+ Healthcare Segment Professionals via our Facility Pulse daily email.
April Supplement
Ad close: 2/29/16
Materials due: 3/4/16
September Supplement
Ad close: 8/1/16
Materials due: 8/5/16
Contact your sales rep to reserve your ad space.

Request Rates