Advertise to Healthcare Facilities Management Executives
Website Advertising
HealthcareFacilitiesToday.com averages more than 15,000 unique visitors per month and 35,000 page views per month. Maximize your visibility and increase brand awareness among its influential audience of architects/designers, operations managers, building owners and facility managers.
PRINT
Run of Site Advertising
Healthcare Facilities Today Run of Site Advertising targets Healthcare Facilities professionals while they are on a trusted website that relates to their profession and to the products being sold. It is the combination of those things that makes having an ad on the Healthcare Facilities Today website a critical place for brands who want to generate sales in this marketplace.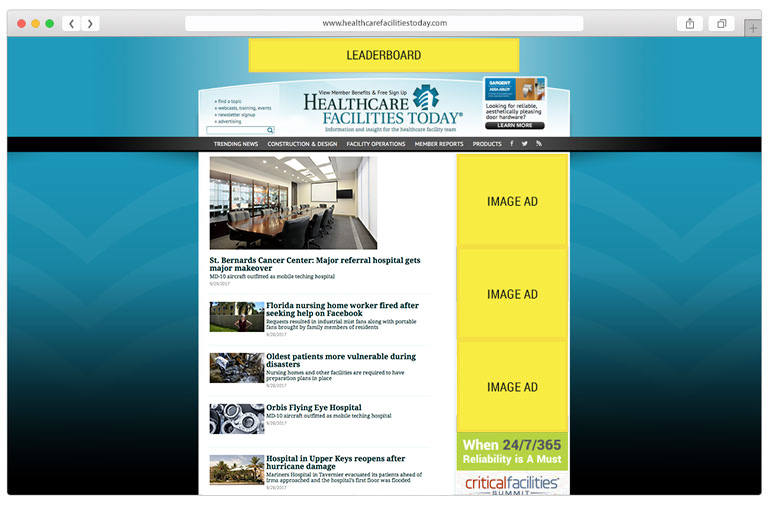 <!-CALENDAR-->

Request Rates