Advertise to Healthcare Facility Managers
E-Newsletters
PRINT
Facility Pulse
E-Newsletter
A daily e-newsletter (Monday - Friday) that provides a quick read and links to articles and items of interest for healthcare facilities executives and construction management professionals.
Sold in daily increments
Program Send Total: 25,000
Reach more than 25,000 hard to reach facilities and construction management decision makers at healthcare organizations one day of the week (Monday thru Friday). This is the ultimate way to maintain brand awareness in this niche market. Sponsorships are available in daily, monthly, or yearly increments — giving you multiple options of exposure.
Reporting
You will receive a report with email opens and clicks.

Bonus Reporting
your report will include the names, titles, companies and street addresses where we have them for recipients who click on your ad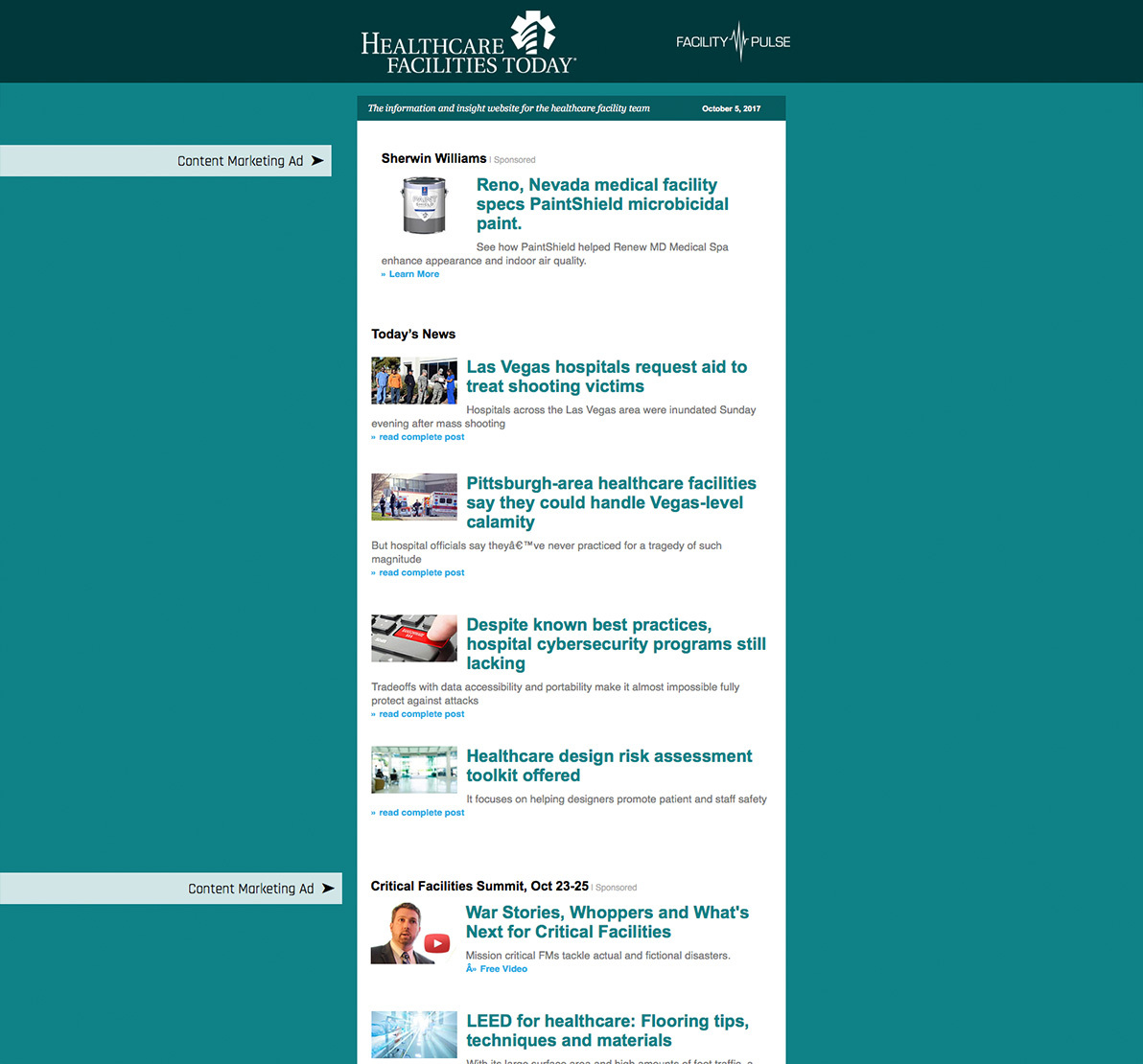 Request Rates