Facilities Management Marketing Blog Home
Facilities Executives and Print Magazines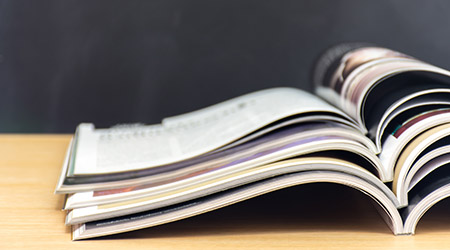 With all of us marketers living in a digital world filled with mobile phones, laptops, desktops, tablets and e-readers, we tend to focus the majority (if not all) of our advertising efforts in the digital arena. It makes sense, right? Everyone's connected. Everyone's tech-obsessed. And everyone's turned on. So digital must be the best way to get our brand and our message in front of prospects.
When it comes to reaching facilities executives, this thinking is wrong — dead wrong.
When facilities executives go looking for information and education a majority of them don't start with digital, they turn to print. More specifically, they turn to trade magazines. Because of this we always suggest marketing programs contain both print and digital components to reach this audience. I realize trade magazines are old school, boring and not very sexy, but they are still very effective when marketing to facilities executives.
Research bears this out.
The 2018 BOM media usage study of facilities executives found that trade magazines were the number one source they use to learn about products and brands for purchase.1 Trade magazines finished ahead of search engines, websites, and social. Think about that for a minute. Print does a better job than digital when it comes to getting your brand in front of facilities executives. In hindsight, this shouldn't be too surprising, as the average facilities executive is 54 years old. This generation was raised on print and continues to rely on print as their primary source for information and education.
An added benefit — print stimulates action. The 2018 BOM media usage study found that 86% of facilities executives took action after seeing ads in the print magazine.1 This same study discovered that 74% of the facilities executives visited the advertiser's website after seeing ads in trade magazines. Even more of them — 83% went to the manufacturer's website after reading ads or articles of interest in trade magazines.
Make no mistake, facilities executives read trade magazines. An independent research study shows that 89% of the facilities executives spend more that 15 minutes reading their trade magazine, and 51% spend more that 30 minutes with the magazine.2 This type of engagement is rare in today's digital world.
Trade magazines still provide an effective way to reach facilities executives. What role does print play in your marketing mix? I'd like to hear from you. Contact me with your questions and comments.
414-368-6860
1 Building Operating Management Media Usage Report March 2018
2 Baxter Research Center Building Operating Management readership studies March 2018 and June 2018.
Facilities Management Marketing Blog Home