Facilities Management Marketing Blog Home
If Content is King, Which Ones do FMs Crown?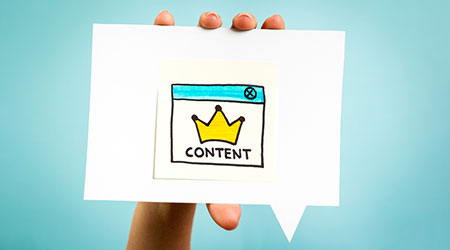 Recently I revisited a survey that Building Operating Management conducted in 2018. Its objective was to get a handle on the content and information sources that facilities managers prefer. I was impressed with the consistency of the responses to content preferred. This simple insight can provide guidance when you go about developing a content piece for the facilities market.
Top 3 Content
FM Best Practices
Technology Trends and Development
New Products and Services
It doesn't matter if the content is delivered in print, on a website or via a digital format such as an eNewsletter or eBook. These remained the top 3 with nearly identical results regardless of the delivery channel.
How can you apply this information?
Whenever and wherever possible, stress how your products align with the newest technology trends and developments. First you need to learn which are the current trends and developments. A good place to start is in the pages of an industry publication like Building Operating Management or on an FM-centric website like FacilitiesNet. Both of these resources can give you a clearer picture of what's trending with FMs.
FMs and Social
The use of social media among FMs continues to fascinate me. FMs were not early adaptors of social media. That's why I've never invested much time or dollars into it. However, lately I've noticed that more and more facilities managers are using social media for business purposes.
So I've done a "180."
I'm investing more of my marketing budget into social media. That's what I'm currently doing as I promote the Critical Facilities Summit to facilities executives. I've more than doubled my spend compared to 2018. Specifically, I'm doubling down on Facebook and LinkedIn. I'll let you know what the results are when the campaign concludes in September. In the meantime, Trade Press Media Group (Building Operating Management/Facility Maintenance Decisions and FacilitiesNet) has a new social media marketing solution for Facebook that may make your social media easier and more productive. Give it a look. It may be useful to you.
If you want to learn how to successfully market your products or services to the FM market, please contact me. I'd be happy to discuss ways we can help you out. Or if you have some marketing successes, please share them with me. I love to learn more from the experiences of other marketers.
414-368-6860
Facilities Management Marketing Blog Home