Facilities Management Marketing Blog Home
The Lazy Marketer's Way to FM Market Research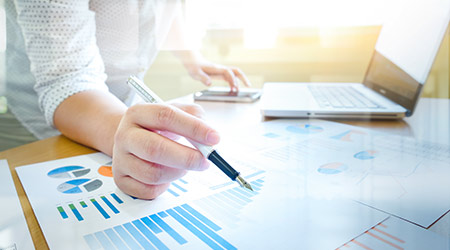 If you are a marketer like me, you have a million and one things on your to-do list, and not enough time or staff to complete them all. Consequently, some items regularly fall to the bottom of your list of tasks and never get done.
One of the items that often falls to the bottom of the list is market research/market intel. It's easy to overlook research because there's no direct ROI or impact on the bottom line. So you put it off day after day, and you never get a true understanding of the individuals you are marketing to.
Here's a short cut to research that's especially effective for lazy marketers. Instead of doing it yourself, seek out published articles and data on the market you are serving. That's right, rely on credible 3rd party sources to provide the market intel that you need.
For example, if you're looking for insight into the minds and psyche of executives involved in the design, construction, and operation of facilities, I suggest you get ahold of the four most recent copies of Building Operating Management (BOM) magazine. Their June through September issues contain a series of four cover stories on key executives and topics germane to facility product marketers.
These articles are your "Cliff Notes" to get up to speed on the issues and hot buttons confronting top level facilities managers. It's a lazy way to accomplish research into the FM market, however I like to think of it as judicious time management.
The June issue (https://www.facilitiesnet.com/bom/printToc.aspx?id=bo0618) of BOM profiles Sara Neff, senior vice president of sustainability at Kilroy Realty. It's a fascinating look at how one forward-thinking organization approaches and implements sustainability efforts.
In July BOM (https://www.facilitiesnet.com/bom/printToc.aspx?id=bo0718) followed up Neff's profile with an outstanding article on the role FM leadership plays in product selection. The perspectives of FM executives from universities, healthcare, property management and even an architectural firm are shared. It's a great read on the specification and standards process.
Steve Smith, director of physical IT network at Arvest Bank Operations shares insights and his perspective on the relationship between FMs and IT in a very demanding, cutting-edge organization. The FM/IT relationship has grown increasingly important at facilities across the United States. BOM's August issue (https://www.facilitiesnet.com/bom/printToc.aspx?id=bo0818) gives you all the details.
BOM's September issue (https://www.facilitiesnet.com/bom/printToc.aspx?id=bo0918) takes another look at sustainability and green. This time as seen through the eyes of and role of John Chadwick, assistant superintendent of facilities and operations at Arlington Public Schools. You'll discover how Chadwick accommodates growing enrollment by incorporating sustainability in both buildings and the classroom. Sustainability has been, and continues to be, a hot button issue for FMs at all types of facilities. I encourage you to read up on this issue.
There you have it. Your reading assignment. Four FM articles courtesy of Building Operating Management magazine. Once completed, you will have a much better idea of the FM persona and how you can better market to these decision makers.
What have you learned about marketing to facilities executives. What insights can you share? I'd like to hear from you. Contact me with your thoughts, comments or questions.
414-368-6860
Are you interested in researching the facilities market? We can help with brand awareness, studies, insight into new product feasibility, or voice of customer research. More details are here.
Facilities Management Marketing Blog Home