Facilities Management Marketing Blog Home
The Problem with Programmatic Advertising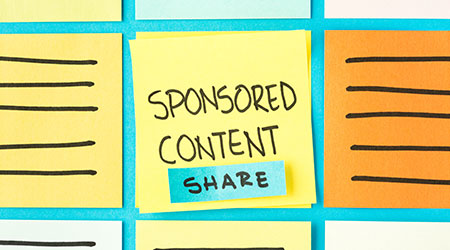 Many facility product marketers are purchasing programmatic advertising on open ad exchanges in order to rapidly build brand awareness and interest in their products. And why not...It's cheap, it creates scale of impressions and it's easy to implement. But is it cost effective?
The short answer is No.
Recent research confirms this. The study results from a partnership between GroupM UK, Newsworks and all national newsbrand stakeholders demonstrate that exposure to advertising in a quality premium environment drives greater engagement, better brand response and is more cost effective that the same advertising on the run of the internet.
This ambitious study combined behavioral advertising metrics with brand effectiveness measures to assess how advertising works on quality content sites versus advertising on the run of the internet. This large-scale study covered 84 campaigns, over 398 million impressions and more than 28,000 filtered survey responses. The research shows that ads appearing in quality online environments, such as trade publication websites, are 42% more effective for advertisers based on levels of engagement, viewability, above the fold placement and dwell time.
In addition a quality exposure drives greater engagement:
58% more likely to be 100% in view for at least 5 seconds
98% more likely to be placed fully above the fold
273% more likely to elicit a user hover
A quality exposure drives greater brand response:
Ad recall + 19.2%
Brand awareness + 10.5%
Recommendation intent +10.3%
Brand perception + 9.7%
Source GroupM 2018
Of course, proponents of programmatic buying on open ad exchanges will argue that the lower purchase price of the ad exchanges compensates for the compromised inventory. However, based on two key delivery metrics this is not true.
Ads that are 100% in view for more than 5 seconds are 24% more expensive on ad exchanges. And ads that are delivered above the fold are 34% more expensive on open ad exchanges.
While the run of the internet may deliver lots of low-cost impressions, they are not resulting in the same level of responses as the quality environment. Rather than a cost per impression, you are better off looking at a cost per quality impression.
The bottom line — premium inventory provides better value to advertisers. You get better brand metrics when you stick to advertising on well-known, established sites that offer quality content.
More details about this groundbreaking research and Robin O'Neill, GroupM UK's MD of digital trading presentation of the research results at the 2018 Effectiveness Summit are available here.
What are your thoughts on programmatic advertising? How effective has it been for you? I'd like to hear from you. Contact me with your thoughts, comments or questions.
414-368-6860
Facilities Management Marketing Blog Home